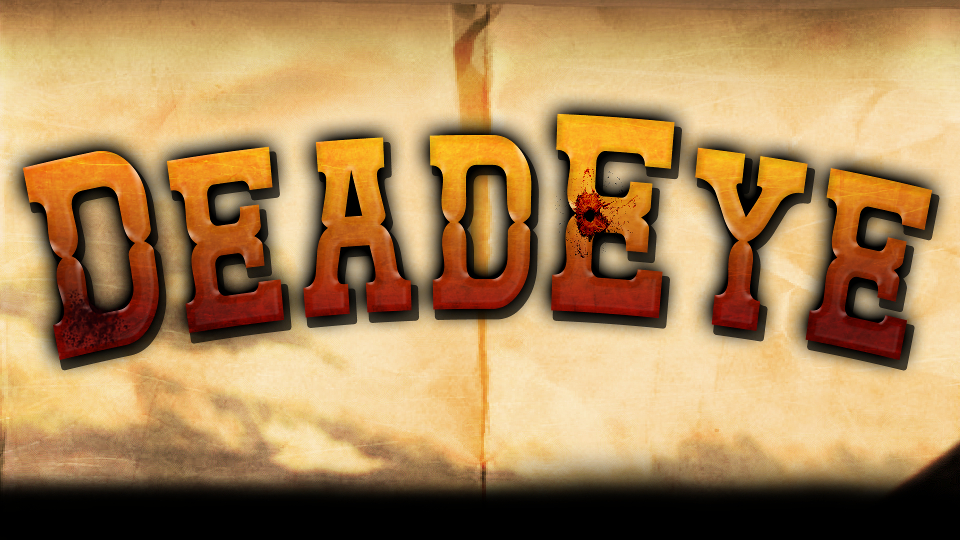 DeadEye
A downloadable game for Windows
DeadEye
DeadEye is an open world multiplayer survival game set in the Wild West. Players can explore a huge, living environment filled with unique towns, landmarks, NPCs and quests.
The game does not by any means reflect the given description yet, however my goal is to make DeadEye a truly great survival game. Since I am working by myself development takes a lot of time. Especially visually the game will stay in a very basic state and will mostly make use of placeholder assets for now.
DeadEye has been entirely developed on stream. You can watch me work live on Twitch, Links below.

Current Status:
- 11th March 2018 -

I haven't worked on DeadEye for a while now. Didn't really find the time to work on it due to school. I will get back into the project now and make plans for future development. As of right now there are no servers available, I will make sure to get a server up and running again in the next weeks. Thanks for the patience, I will keep you guys posted !

Pre-Alpha
The game is actively being developed but currently still in pre-alpha. Players can help to shape and improve the game by giving feedback and submitting bugs and errors.
Read the Devblog for more detailed Information on the current Version.
Player Account
As of v.0.1.4 an Account is needed to play, the only reason for these Accounts is that the Game Servers need to be able to identify you as a unique player. Making an Account only requires an Username and Password, no Email or anything else.
Pre-Alpha 0.1.6.1
Planned to be released 21st of July. (delayed)
Server Side Refactoring is done. Client Side still needs some work.
I am currently working on refactoring most of the Code that makes up both the Client and Server for DeadEye. This will help to keep the project organized and make it easier to add new content in the future. That process will take some time and effort so an update with new features will be delayed.
Planned Features:
Basic NPCs
Torch
General Stability Improvements and Bug Fixes
Pre-Alpha 0.1.6
Released 14th of May.
Features:
Global Text Chat
Reworked Hit Detection (Projectile System)
Performance Improvements
General Stability Improvements and Bug Fixes
Pre-Alpha 0.1.5.3
Released 14th of April.
Features:
Pre-Alpha 0.1.5.2
Released 6th of April.
Features:
Day and Night Cycle
Graphical Improvments
General Stability Improvements and Bug Fixes
Bug Tracking
If you encounter any bugs please report them here. Try to describe the bug as detailed as possible and attach the output log (DeadEye_Data/output_log.txt).
How to play
Controls :
WASD - Walk
Shift - Sprint
Control - Crouch
Space - Jump
TAB - Inventory
When in the Inventory use the Mouse Wheel to switch between Inventory, Crafting and Map
Right Click on Wolf Meat to eat
E- Interact
Press E to drink Water
Press E to gather Resources (Wood, Fiber)
B - Toogle Building Mode
When in Building Mode, Hold Right Mouse Button to open the Building Menu, Release again on a Building Part to select it
T - Global Text Chat
Updates
For latest updates :
Discord :
If you want to talk about the game or share your ideas about new features make sure to join the Server :
| | |
| --- | --- |
| Published | Sep 16, 2016 |
| Status | In development |
| Platforms | Windows |
| Release date | Oct 28, 2016 |
| Rating | |
| Author | ThatMadProgrammer |
| Genre | Adventure, Survival |
| Tags | 3D, Crafting, First-Person, Massively multiplayer, Multiplayer, Open World, PvP, Sandbox, Western |
| Average session | A few minutes |
| Languages | English |
| Multiplayer | Server-based networked multiplayer |
| Links | Homepage |